KNO Vocal Competition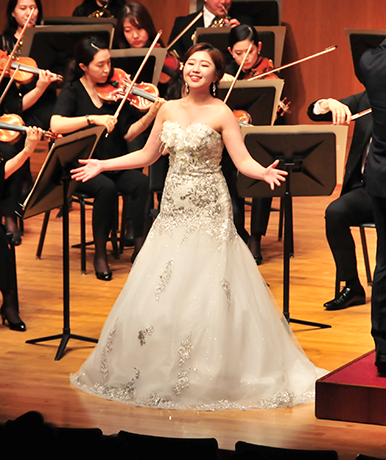 KNO Vocal Competition is designed to discover the next generation of opera stars global stages.
The five winners of the competition, including the grand prize winner of the Minister of Culture, Sports and Tourism Award who receives KRW 7Mil in cash through a fair evaluation process for the preliminaries and finals.
The winners are also given opportunity to participate in a variety of special projects including scheduled performances and local performances, and school operas hosted by KNO
Since 2018, the finalists of international competition have been sponsored by the Woon Hyung Lee Foundation with free airline tickets to provide a foothold for young singers with talent to advance to the world stages.