Thank you for your precious support and sponsoring us.
And please accept our gratitude for your profound love and interest in the Korea National Opera.
We will reward you with operas of extraordinary creativity and of high standard.
The aesthetics and value of an opera can bear fruit only through your participation!
"We kindly invite you to be our sponsor and become an integral part of KNO's upcoming events."
Our sponsorship program plays the role of helping to promote Korean culture and art to bloom and flourish around the opera by actively supporting the creative activities of KNO.
We look forward to the active participation of those who love opera and art to help further the advancement of KNO and Korean opera.
We hereby introduce a variety of activities that the KNO sponsorship currently offers.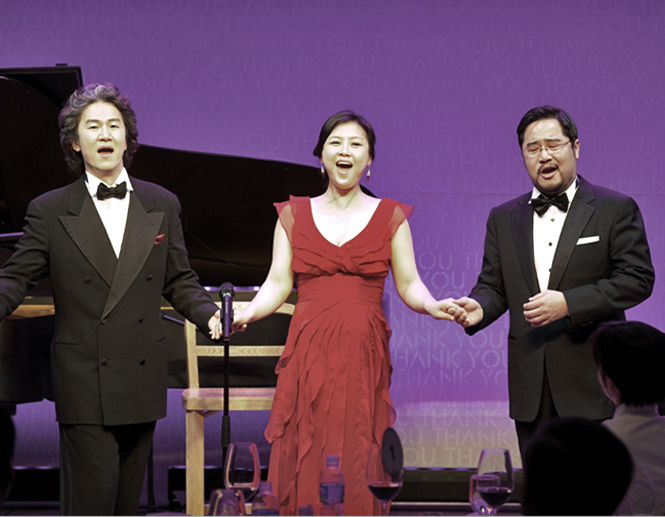 'Invitation to regular performances'Sponsors are invited to a variety of world-class works of KNO. Six to seven operas a year will bring ultimate aesthetic pleasure into your life.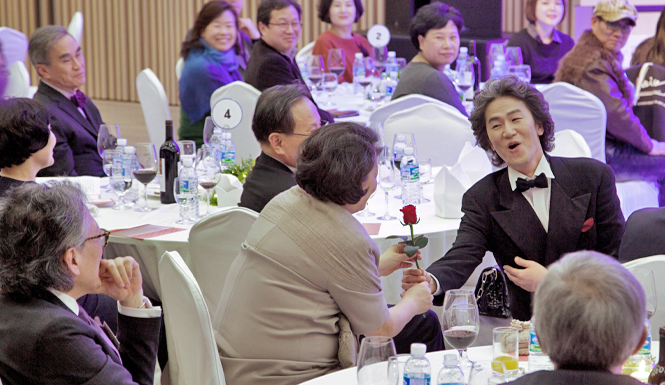 A place for meeting and communicating to bring life-intensifying moments. 'Sponsors Night'KNO hosts Sponsors' Night once a year to provide a place of communion for its sponsors.
It aims for solidarity ties between sponsors in a restful atmosphere with beautiful music and delicious foods.
and to express our gratitude for your precious love and support of KNO.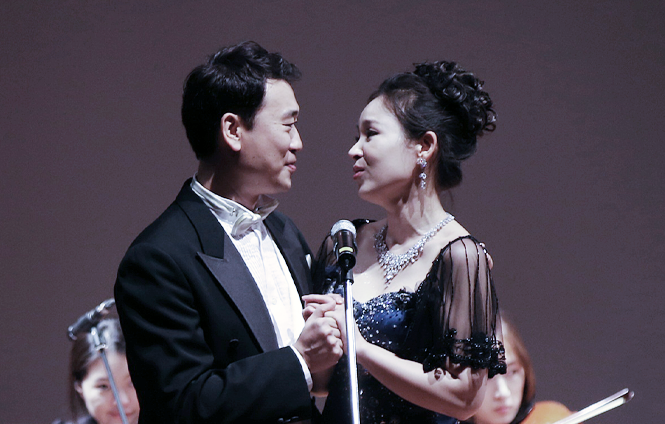 A special story only for you'Salon Concert'We intend to continue meaningful and special encounters through various cultural and art programs such as benefit concerts and sponsored concerts.
Learn about operas in advance'Free Lectures'Prior to each regular performance, we provide a special lecture to help understand the opera and communicate with musicians on the stage.