KNO Studio

(The KNO Learning Platform)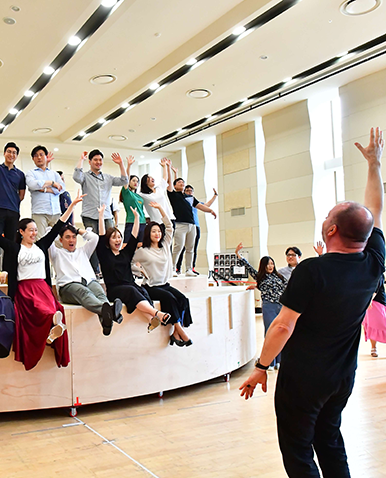 Korea National Opera has been growing along with the domestic opera audience by creating the best performances, and now it is laying the grounds for the future of Korean opera through KNO Studio, a special project to develop opera talents who will represent Korea. KNO Studio is a practical education program built upon KNO's 60 years of planning and producing know-how to establish an education system that will provide many opera talents with expertise and knowledge as well as various experiences. Korea National Opera will spare no effort in supporting the KNO Studio project, which will not only be the repository of talents for Korean opera, but also present the blueprint of the future of Korean opera. Moreover, it will offer a range of experience-based education for opera enthusiasts, for both adults and children, to build a new platform that will make opera more accessible and expand the opportunity to enjoy the opera culture. Join KNO in building the foundation of the future of Korean opera.
Professional Course
(Young Artist Development Program)
The Professional Course at KNO Studio is a program for people who have a college degree in vocal music. About 20 participants of the course, selected through a strict audition process, will be trained with expertise needed in opera performances for six months. It will have the best lecturers and instructors from home and abroad offer opera coaching, classes on diction of foreign languages (German and French), libretto analysis, lessons on vocal music, acting, stage movement, phonetics, studies on humanities in opera, video making, master classes and performance through a broad and tightly-structured curriculum, to develop the participants into opera talents who will demonstrate their skills on the opera stage. Furthermore, it will subsidize a set amount of education fee every month to create an atmosphere in which the participants can focus on the professional opera course, and the participants who are highly evaluated at the end of the course will be given an opportunity to perform in a KNO opera.
Regular Course
(Adult & children Program)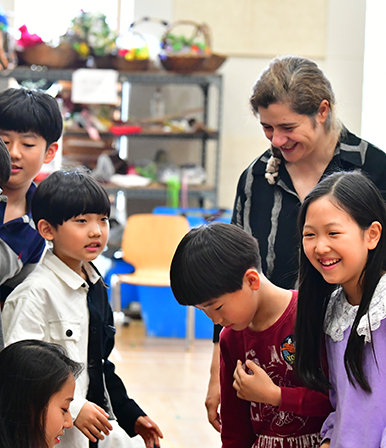 The Regular Course at KNO Studio is an experience-based education program to enjoy opera for adults and children. The course for adults has a deep and diverse approach to make opera more accessible by offering not only classes with humanities approaches such as interpretation the piece—based on KNO performances, but also opportunities to sing the masterpiece arias. The course for elementary school children consists of interesting programs, in which the children become Opera Explorers that search and discover, along with the composer, the precious treasures hidden in the opera pieces.