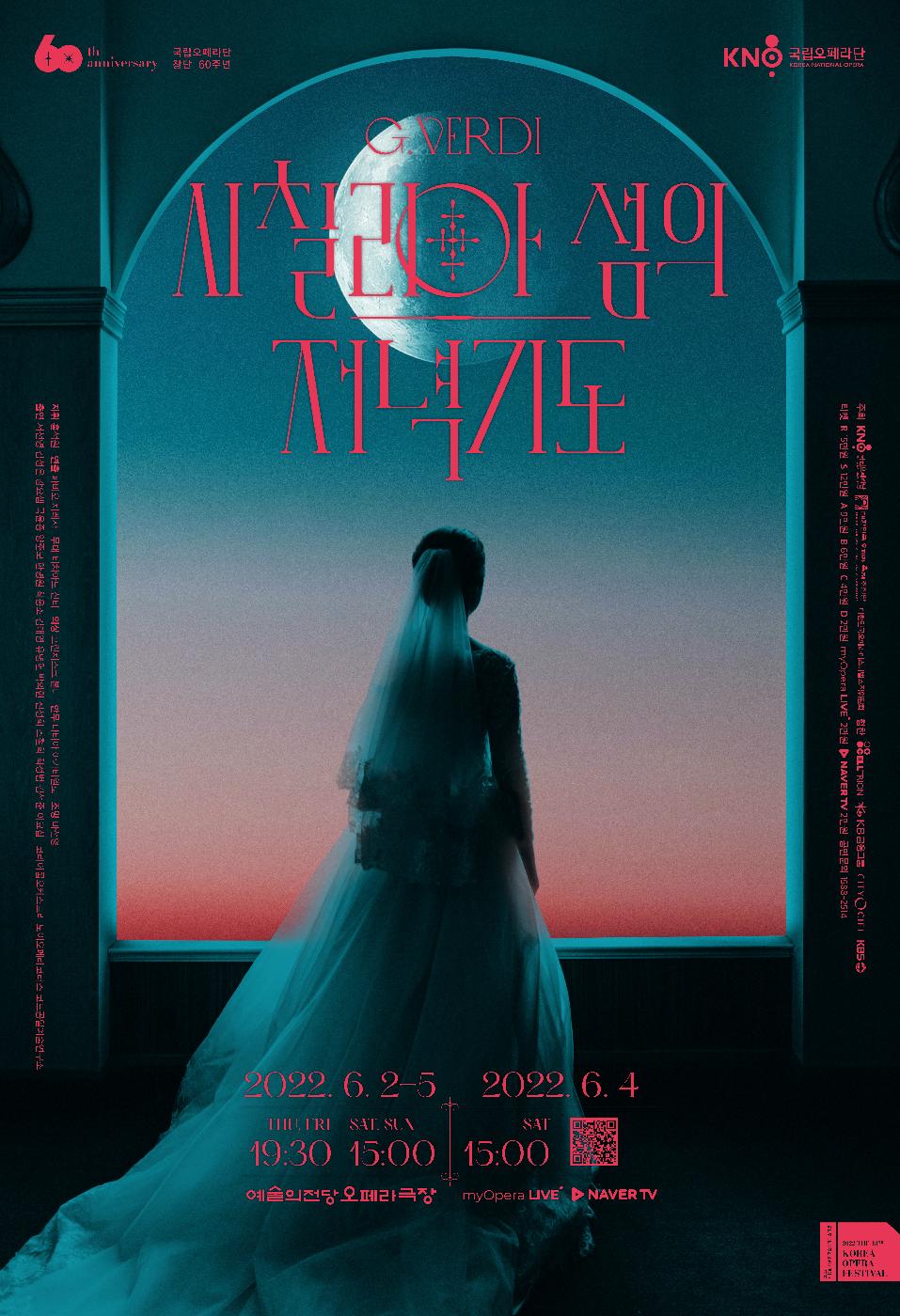 G.Verdi_I Vespri Siciliani

Date

2022.06.02 ~ 2022.06.05

Time

Weekdays 19:30, Weekend 15:00

Place

Opera Theater, Seoul Arts Center

Ticket

R 150,000 S 120,000 A 90,000 B 60,000 C 40,000 D 20,000 myOpera LIVE 20,000

Viewing Rating

For age above 8

Reservation

+82-1588-2514
Introduction
The prayers of the sublime, cruel twist of fate
< I Vespri Siciliani >
Composer​ Giuseppe Verdi
Original Work​ Le duc d'Albe
Libretto​ Augustin Eugène Scribe, Charles Duveyrier
Premiere​ 1855, Palais Garnier
will be premiered in Korea. Among Verdi's operas, it has the most famous and grand overture. This piece, which was commissioned for the Great Exposition in France to celebrate its opening, was not welcomed in France as it deals with the Sicilian Vespers, in which about 3,000 French were massacred. However, it is a historically meaningful piece. In the 13th century, Sicily could no longer withstand the harsh rule of France and broke out a rebellion, which begun at the sound of the vesper bell on Easter in 1282, resulting in triumph over unjust invasion. It is a five-act opera with a lasting imagery of patriotism. It is conducted by Maestro Hong Seokwon, known for his soft charisma, and directed by Fabio Ceresa, beloved for his unique interpretation in KNO's 2016 production of
Synopsis
Arrigo leads independence fighters protesting against the Sicilian government. He doesn't know who his father is. He falls in love with Elena, who lost her brother by the governor of Sicilian government. He decides to revenge by killing the governor. The letter left by Arrigo's mother just before her death reveals that he is the son of the governor, and Arrigo, who promised revenge, falls into confusion.​
Production
Conductor Hong Seok Won
Stage director​ Fabio Ceresa ​
CAST
Monforte​ Antonio Yang, Myung Won Han
Elena​ Sun Young Seo​, Sung Eun Kim
Arrigo​ Joseph Kang, Oliver Kook
Procida​ Woong Jo Choi​, Dae Yeong Kim
Korea Coop Orchestra
Noi Opera Chorus
* The cast could be changed by performance schedule.
​ ​